Rec Pool And Spa
Rec Pool and Spa continues to be one of the premier South Florida destination boasting a large selection of high quality above ground pools in a variety of sizes and shapes to fit any backyard or budget. Our available equipment packages make buying your swimming pool easy and affordable. We are a full service company offering financing options with approved credit, the product, and complete installation, all under one roof! Stop in today and see our pools built and filled with water, our trained and knowledgeable staff is ready to answer all of your questions.
Hot Tubs
Rec Pool and Spa is one of the largest hot tub sales center in South Florida. Our large display of 4 different manufacturers is designed to help you find the spa of your dreams! We offer Hot Spring Spas, Signature and Vita Spas.  Visit us today!
Service / Repair
Our in-house service center is ready to make any hot tub feel like new again. Our staff is ready with parts in stock for any spa manufacturer, no matter its age. If your spa has stopped functioning or just needs to be checked out proactively, give us a call! Rec Pool and Spa is the factory authorized service center for Caldera Spas, Vita Spas, Freestyle Spas, Dream Maker Spas, and Sunrise Spas. Our in-house staff is also trained in the repair of Leisure Bay Spas, Sundance Spas, Jacuzzi, and Coleman Spas.
Water Testing / Chemicals
Our in-store computer chemical station is capable of testing a variety of characteristics in any swimming pool or hot tub water. We use the industry standard reagents in our tests which allow us to give you accurate, dependable readings each and every time. This free service is guarunteed to help you maintain your water easily and economically. Our trained staff is ready to get you set up with a program that eliminates the guess work in your pool and hot tub chemical treatment. We feature simple, 3 step chemicals for Chlorine, Bromine, Minerals, Ozone, Salt and Biguanide. Call or visit us today to see how.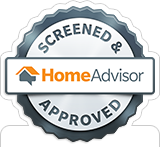 Free Buyer's Guides – Simply Click On The Guide You Want