Hot Tubs, Swim Spas Hollywood, FL. Clearance Sale
Your premier South Florida destination for the finest above ground pools — Rec Pool and Spa has an amazing selection of shapes and sizes to fit all backyards and budgets.
Investing in an exciting swimming pool at home has never been easier than with our no hassle equipment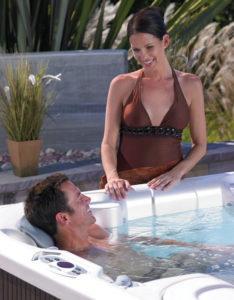 packages. We also offer everything under one roof, from financing and sales to complete installation and service. Full service, professional expertise you can count on — that's the Rec Pool and Spa difference. Please stop by our showroom to see our amazing pools filled with water! A friendly associate is ready to answer all your questions.
Hot Tubs Hollywood, FL.
As one of the larger hot tub sales centers in South Florida, Rec Pool and Spa is pleased to feature 4 completely unique manufacturers on site, giving you more options! With incredible models from Hot Spring Spas, Vita Spas, Sunrise Spas, and Dreammaker Spas plug and play 110V hot tubs, we have exactly what you need to complete your dream retreat.
Hot Tub Service, Repair Hollywood, FL.
With a professionally trained crew and service center on site, we're more than ready to make your old hot tub feel like new again. A competent staff and the right parts on hand means we can service any spa manufacturer, regardless of age! If your hot tub isn't working right or you'd like to schedule a proactive check-up, give us a call! We service many spa brands throughout South Florida.
Swim Spas Hollywood, FL.
Families looking for fun delight in enjoying a new swimming pool at home. With hour after hour of family fun, exercise and more, the right at home pool over delivers every time. Feeling a little overwhelmed? Whether this is your first experience buying a swimming pool, or you've purchased in the past, we're here to help!
At Rec Pool and Spa we know that choosing the perfect pool can be challenging, and that's why we're more than happy to spend as much time as necessary answering your questions. If you're still choosing, have questions about installation or looking for reliable service, our professional team is committed to ensuring your experience is nothing short of perfect.
So for residents of Hollywood, FL. who are looking for a way to relieve stress, relax with friends and family, and improve your overall well being, you've come to the right place! Click here to learn more about specific Hot Spring Spas and Hot Tubs – https://recpoolandspa.com/hot-tubs-on-sale-fort-lauderdale-pompano-plantation-fl/
For those looking for more information about Hollywood, FL., here are a few helpful links.
City of Hollywood, FL – http://www.hollywoodfl.org/
Visit Hollywood, FL – http://www.visithollywoodfl.org/