15′ Pool Package Reg $2699 Sale $1499
18′ Pool Package Reg $2899 Sale $1699
24′ Pool Package Reg $3199 Sale $1899
Includes: 1 HP Pump and Filter, Liner, A-Frame Safety Ladder, Vacuum Kit, Chemical Kit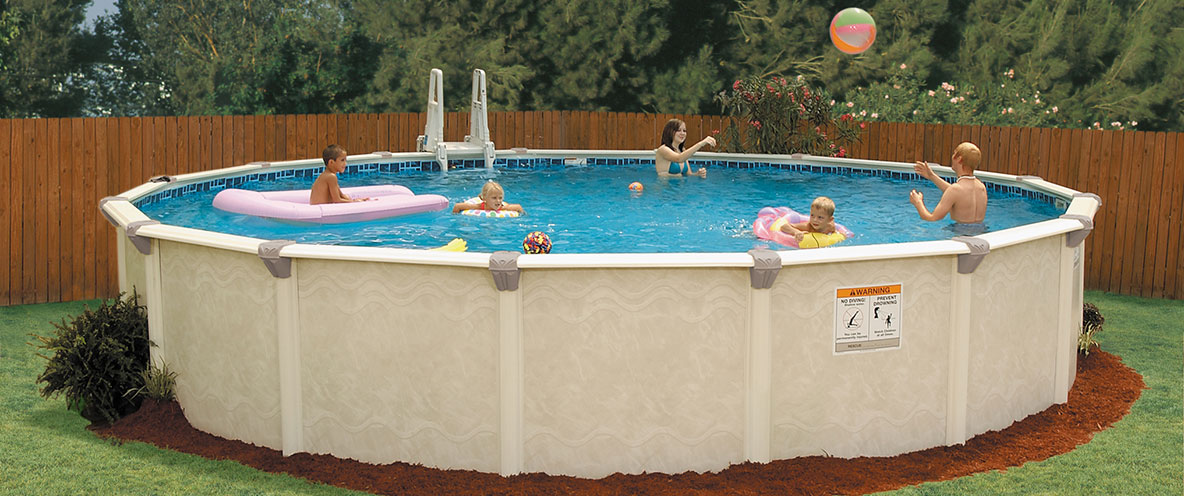 At Rec Pool and Spa we're dedicated to helping you turn your backyard into a fun and relaxing place with an above ground pool. After all, there's no better way to cool down with friends and family than in the cooling water of a swimming pool.
We are proud to represent Embassy PoolCo. Embassy is a division of Doughboy Recreational, a leading above ground pool manufacturer. Doughboy Recreational is, and has always been, proud to be made in America!
Today, smart homeowners are choosing above ground pools for all the right reasons:
A variety of shapes and sizes to choose from
Much lower cost than traditional in-ground pools
Easier and Faster to install – it takes our professionals just a few days
Above ground pools take up less yard space leaving you room for other backyard fun
If you move, you can take it with you
Material options that will give you years and years of fun
Low maintenance
Call or stop by our beautiful showroom to learn more about all your above ground pool options. Our pool specialists will be happy to answer all your questions and give you a price quote. We guarantee that we can find just the right pool to fit your lifestyle, backyard and budget.